Whether you are walking for yourself, a family member or a friend sharing your story and why you are participating in the Walk from Obesity can motivate and inspire others. Let donors know why fighting obesity is important to you and how the funds raised will help improve the overall understanding of obesity through awareness, research, and education initiatives.
Register/Log in
Start by registering for a Walk from Obesity in your area. Once you have registered you can log into your personal dashboard.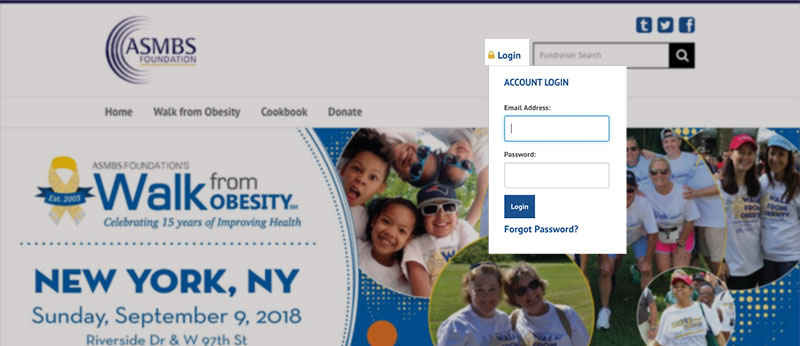 Start Customizing
Once you are logged into your dashboard you can start making changes to your fundraising page. Start by clicking the "Your Page" icon in the black menu at the top of your screen.
Once you are one your fundraising page you can change your profile photo, change your display name, and add a personalized message. Click on the pencil icons to make these changes.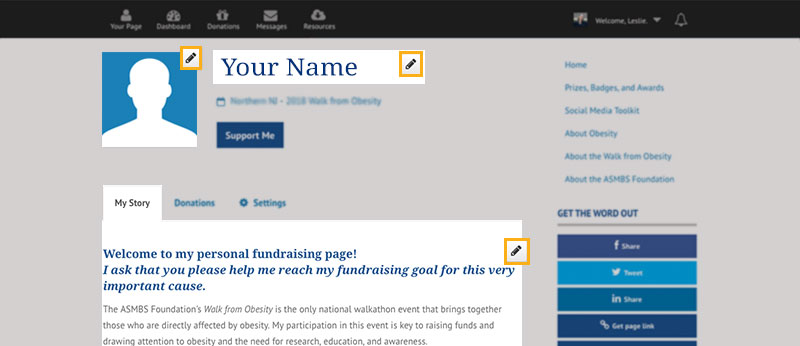 Share Your Page
You can share your page with your family and friends via social media or by using a direct link to your page. Use the blue buttons in the right-hand column to post to social media or copy the link to your page.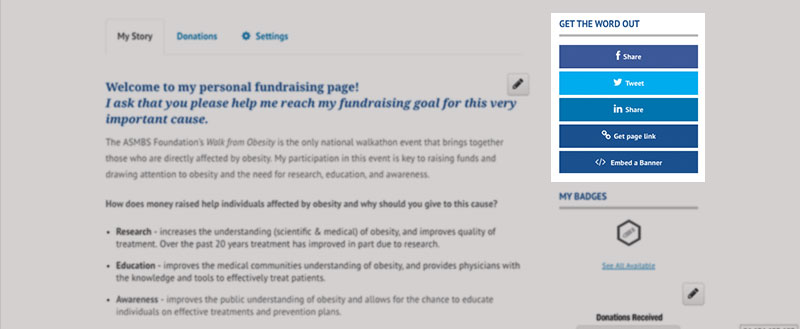 If you need assistance please feel free to contact the ASMBS Foundation at info@asmbsfoundation.org.