Asking for money can be awkward and uncomfortable at times. To help you get started fundraising we came up with a list of helpful tips. Don't forget, each dollar raised helps the ASMBS Foundation to raise awareness of obesity in America, and support advancements in obesity research, education, and access to care.
Create a Facebook Fundraiser
You can now raise money towards your Walk from Obesity fundraising goal directly through Facebook! Share your story with all your Facebook friends and encourage them to show their support for the fight against obesity.
Make a Donation to Yourself
Show your friends, family, and community you care about making a difference in the lives of those affected by obesity by making a donation to your own fundraising page. An additional $5 or $10 donation will not only help you reach your goal but will also show others your commitment to this cause.
Tip: To make a donation to yourself, log into your dashboard and select "Donations" from the black menu bar at the top, then click "Make a Donation."
Personalize Your Page
Add your own personal touch to your online page by adding a photo, video, and/or telling your story. Potential donors will be interested in the cause, but they are primarily interested in you. Let them know how obesity has affected you, and/or why you believe it is important to take steps to fight it. Your passion could inspire and influence others to get involved as well.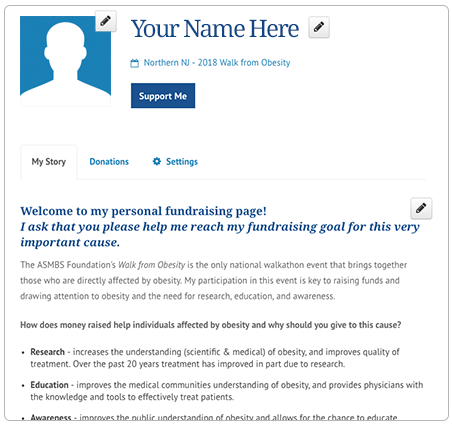 Send a Personal Email
Think of 5-10 of your closest family members and friends. Write them each an individual email (or letter) letting them know you are going to be participating in the Walk from Obesity and how obesity has affected you personally. Ask them to support you in this cause by making a donation to your fundraising page. Don't forget to include the link to your page!
Tip: to help you get started we created a few example emails in your participant Dashboard. Simply log into your dashboard and select "Messages" from the black menu bar at the top of the page.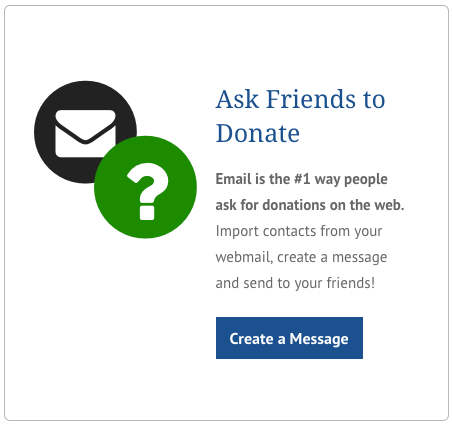 Use Social Media
After you reach out to those closest to you, share your message with everyone in your social media networks. The secret to using Facebook and Twitter is to tag your friend in your posts asking for support. Hashtags can also be used to join the conversation online. Try using the hashtags #WalkfromObesity or #WFO when writing your post.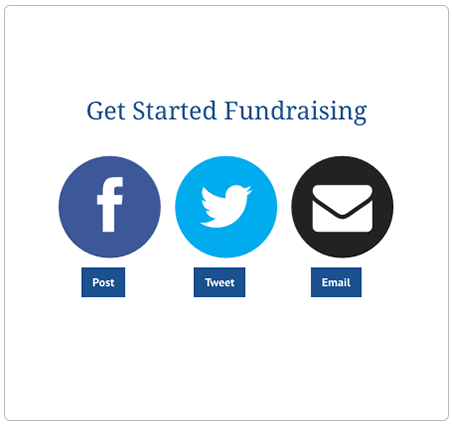 Ask Your Community or Employer
Believe it or not, there are a lot of local businesses and professionals that would like to show you their support, all you have to do is ask. Let them know you are walking to raise awareness of obesity and fundraising to support obesity research and education.
Ask your employer to consider making a donation in your name, or match you in funds raised.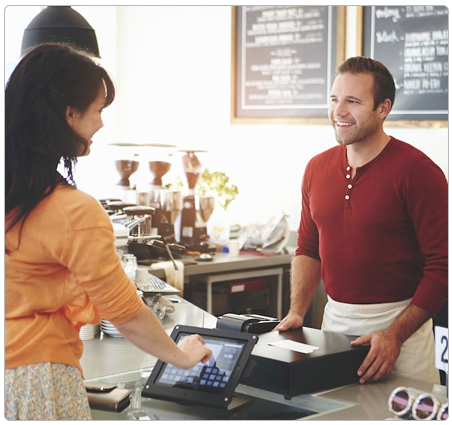 Say Thank You!
Show your appreciation by thanking your donors on social media, via email, or in person. It is important to give thanks to those who support you and stand behind you in the fight against obesity!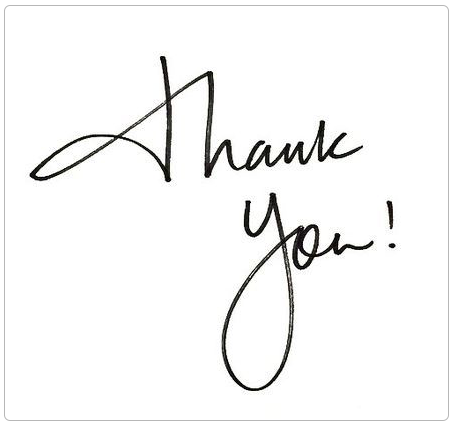 Raise $100 in 7 Days!
Here is a quick way to raise $100 in just one week!
Week
| Week | Who | Amount |
| --- | --- | --- |
| 1 | Make a donation to yourself | $30 ($25 registration fee + $5 donation) |
| 2 | Significant Other | $20 |
| 3 | Family Member | $20 |
| 4 | Friend | $10 |
| 5 | Co-worker | $10 |
| 6 | Neighbor/Business Owner | $10 |
| 7 | Family Member or Friend | $10 |