12pt;">Vicki March, MD, an American Board of Obesity Medicine (ABOM) Diplomate, answers questions regarding the importance of an obesity medicine physician.
What unique skill set can the obesity medicine physician bring to the bariatric surgical setting?
The Obesity Medicine Specialist is uniquely positioned to provide: 
Initial referral to the bariatric surgeon
Pre-surgical weight loss supervision if recommended by the surgeon
Pre-, peri-, and postoperative medical management of patients' medical co-morbidities
Post-operative co-management of nutritional parameters, weight, and lifestyle issues
Recognition of and referral for post-operative complications
Identification of and intervention for patients whose early (1 – 6 months post-op) weight loss trajectory is in the lowest 20th percentile
Prescription and management of weight loss pharmacotherapy to amplify the bariatric surgical weight loss outcome and address post-surgical weight regain
Medical weight management programs for patients who either are not eligible for surgery or opt out of surgery
Support of the bariatric team by providing education about the role of weight loss surgery both to medical professionals and to the lay population
Identification and referral of patients appropriately who manifest eating disorders or mental illness pre- and/or post-operatively
Support of and collaboration with bariatric surgeons in obesity-related quality initiatives and research
What impact can the obesity medicine physician have on patient outcomes?
Improvement of long-term nutritional status through surveillance of nutritional parameters in the bariatric patient, both short and long-term.
Recognition of and rapid intervention for emergent or recurrent eating disorders, substance misuse, and mental illness
Improvement of weight loss outcomes via aggressive intervention for patients (including the use of pharmacotherapy) with suboptimal early post-surgical weight loss, early weight stabilization, and early and late weight regain.
Reduction of post-surgical complications by appropriately adjusting medications as medical co-morbidity status improves with weight loss
Maximization of women's prenatal and postpartum health prenatally and post-partum through lifestyle intervention focused on prenatal healthy weight gain and post-partum weight loss.
Have you had the experience of working with a bariatric surgeon? 
Yes.  I direct the Comprehensive Weight Loss Program which falls under the umbrella of the Bariatric Services Center at Magee-Womens Hospital of UPMC.  These services also include the Division of Minimally Invasive and Bariatric surgery, with its four Bariatric Surgeons, and a Division of the Department of Plastic Surgery, called Life After Weight Loss, which focuses on body contouring for patients who have experienced massive weight loss.  We share resources, such as administrators, APPs, dietitians, and psychiatric consultants. 
Are there any clinical findings or evidence-based research supporting the value of obesity medicine physicians and bariatric surgeons working together?
There are several well-recognized and ongoing collaborative efforts including, but not limited to:
Since 2013:  Obesity Week, an annual conference organized by The Obesity Society (Medical Weight Loss) and The American Society of Metabolic and Bariatric Surgery
Clinical Practice Guidelines for Bariatric Surgery, published in 2013:  Evidence-based best practice recommendations by the American Association for Clinical Endocrinology, The Obesity Society, and The American Society of Metabolic and Bariatric Surgery
The Accumulating Data to Optimally Predict Obesity Treatment (ADOPT) Core Measures Project
The working group is "comprised of interdisciplinary scientists with expertise in the behavioral, biological, environmental, and psychosocial domains," and "was convened by the NIH with the goal of helping researchers better understand individual variability in response to treatment in an effort to develop more personalized and targeted treatments for obesity in adults." 1
The project "proposes a framework for how obesity researchers collectively can generate the evidence base needed to guide the development of effective, tailored strategies for the treatment of obesity." 1, 2
Truong, W, Aronne, LJ. ADOPT:  Obesity Treatment Reaches Level of Maturity with Its Own Collaborative Initiative and Resource, Obesity, (Silver Spring) 2018; 26 (suppl 2:  S5
MacLean PS, Rothman AJ, Nicastro HL, et al. the Accumulating Data to Optimally Predict Obesity Treatment (ADOPT) Core Measures:  rationale and approach. Obesity (Silver Spring) 2018; 26(suppl 2):  S6 – S15
What is the value of working with an ABOM Diplomate specifically?
ABOM Diplomates are less likely than other physicians to exhibit prejudice against persons with obesity and more likely to be sensitive to their needs.  Most physicians still do not receive adequate (if any) education about obesity management during their training, so are ill-prepared to treat this disease, and may not even identify obesity as a disease.  An ABOM Diplomate will expertly broach the subject of weight at an office visit, prescribe weight loss medications, and provide the recommended intensive, concurrent lifestyle counseling.  An ABOM Diplomate is not only more likely to refer appropriately for bariatric surgery, but also to explain the surgical procedures in detail to the patient and allay concerns.  The Diplomate is far more likely to predict, recognize and manage nutritional deficiencies and complications in patients who have had bariatric surgery, and to manage weight and co-morbidities post-operatively.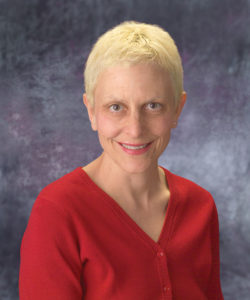 Vicki March, M.D., is a graduate of the University of Pennsylvania School of Medicine.  She is a Fellow of the American College of Physicians, is boarded in both Internal Medicine and Obesity Medicine.  She practices both Internal Medicine and Obesity Medicine and is on the clinical faculty of the University of Pittsburgh School of Medicine.  She directs the Comprehensive Weight Loss Program at Magee-Women's Hospital of UPMC, and is a Co-Founder and Co-Director of BodyChangers, an entity which provides opportunities and venues to support social interaction among people interested in improving their fitness and overall health.