It is that time again. Time for summer fun. Whether you are traveling out of town or more summer fun in the sun, continued habits are important to maintaining and promoting weight loss. With extra summer fun around, it can be easy to push habits aside with the excuse, "Its summer! It will be ok. We will be moving more anyway." During your weight loss or even weight loss maintenance, maintaining appropriate eating habits is the best recipe for summer success.
Pack a meal when traveling vs choosing drive-thru – One of the best ways to be in charge of your diet is to prepare each meal yourself. When traveling, fast food can oftentimes be a quick, easy answer to meal time. Packing meals before you leave is a great way to provide the same quick meal but with better quality foods.
Keep fruits and vegetables a part of your meals – Fresh vegetables on the grill are great alternatives to mashed potatoes, rice dressing, and beans that are typically served on grilling days. Season vegetables with grilling seasoning blends, and add to the grill while meats are being cooked for a light, savory addition to your meal. Cold fruits can be a great alternative to cold sweet treats on the hot summer day.
Stay hydrated – It is very important that you stay hydrated each day. Adequate hydration will help keep your body running at optimal level during the hot summer days as well as help prevent any unwanted snacking. Add a twist to your everyday summer SF lemonade by adding fresh cucumber slices. Or spice up your water by infusing strawberries and adding ginger.
Look ahead at menus – When traveling out of town or dining out for special occasions, it is helpful to look ahead at menus for restaurants in the area. You will be able to find the better choices. Make a plan of what you will order, and stick to it!
Focus!! Remember your goal. Yes vacations are a time for out of the ordinary events. However, continuing to focus on your goal can help prevent over indulging that may keep you from your goal. If there is a desert or entrée that you are wanting to indulge in, do so in moderation when appropriate. And say no to other items that may not necessarily be your favorite.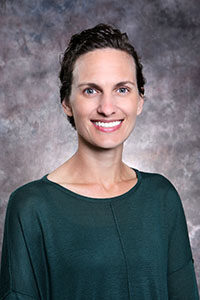 Amber Saucier is a Registered Dietitian/Nutritionist at Lafayette General Medical Center in Lafayette, Louisiana. She plays a vital role on the bariatric team by working with weight loss surgery patients on proper diet both before and after surgery. She is an ASMBS Integrated Health (IH) member and serves on the IH Multidisciplinary Committee. She is also an ASMBS Louisiana State Chapter member. Amber received a Bachelor of Science in Nutrition and Dietetics from the University of Louisiana at Lafayette in 2005, completed a postgraduate dietetic internship at Louisiana Tech University in 2006, and attained a Master of Science in Nutrition from Louisiana Tech University in 2012. She has worked with bariatric surgery patients since 2004 in her undergraduate internship through the University of Louisiana at Lafayette. In 2013, she completed necessary requirements to receive a certificate of training in Adult Weight Management.