The ASMBS Foundation's Walk from ObesitySM is the only national walkathon that brings attention to the disease of obesity by raising awareness in communities all over the country. The Walk from ObesitySM also provides educational materials regarding obesity and the treatment options available.
All Walk from ObesitySM events are at a "set your own" pace and are non-competitive. Participants are encouraged to walk or run as little or as much as they like.
Whether you are an individual struggling with obesity, have successfully treated your obesity, know someone who is struggling, or are interested in supporting the fight against obesity, we welcome you to join us for an event. To find one near you, please visit www.WalkfromObesity.com/events. Don't see an event in your area? Talk to your doctor or local bariatric surgery center and encourage them to host a walk in your community. We would love to have the opportunity to bring our walks to all fifty states! For more information on hosting a walk, please visit our Host A Walk page.
The Walk from ObesitySM is a fundraising event that supports the ASMBS Foundation's mission to raise funds for obesity research, surgical education, and increased access to quality treatment. Walkers are encouraged ask family, friends, and colleagues to support them in furthering this mission by making a donation and particpating the event.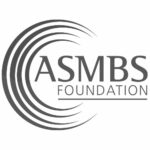 The American Society for Metabolic and Bariatric Surgery (ASMBS) Foundation is a 501(c)(3), non-profit organization that seeks to lessen the health and economic consequences of obesity. Funds raised through the ASMBS Foundation's Walk from ObesitySM campaign help to support the mission of the Foundation:
Raise Funds that directly support critical research and education on obesity, severe obesity, and metabolic and bariatric surgery.
Increase Scientific and Public Awareness and Understanding of obesity as a disease and that
treatment of obesity and severe obesity can prevent, improve or resolve many metabolic diseases including type 2 diabetes and prevent others such as cancer and heart disease.
Improve Access to Quality Care and Treatment for Americans with obesity and severe obesity by eliminating policy, societal, economic and medical barriers that deny people appropriate treatment and support.
Learn more about the Foundation at ASMBSFoundation.org