Laura Davisson, MD, MPH, FACP, an American Board of Obesity Medicine (ABOM) Diplomate, answers questions regarding the importance of an obesity medicine physician.
What unique skill set can the obesity medicine physician bring to the bariatric surgical setting?
Bariatric surgery patients frequently have multiple chronic medical problems. Obesity medicine physicians have the skills to manage these complex patients, and can help with pre- and post-surgical care so that the surgeons can focus on surgery.  Obesity medicine physicians implement medical weight loss programs that can be an alternative for patients who are not surgical candidates. This allows a practice to offer a more comprehensive weight loss solution with options to meet all patients' individual needs.
What impact can the obesity medicine physician have on patient outcomes?
Obesity medicine physicians can improve weight loss results after surgery by providing additional support for patients.  This starts by encouraging behavioral changes needed for long-term success, but sometimes patients need more help.  Obesity medicine specialists have the skills and experience to prescribe weight loss medications and conduct the regular monitoring needed when these meds are used. They can adjust chronic medications to optimize weight loss and can reduce meds if they are no longer needed.  They can also treat any nutritional deficiencies that occur after surgery.  Obesity medicine physicians can improve patient satisfaction by coordinating all the diet, physical activity, medical, psychological, and behavioral change factors needed for a complete weight loss and wellness program.
Have you had the experience of working with a bariatric surgeon?
I started a medical weight loss program within a surgical practice that is fortunate to have three bariatric surgeons. I see patients who prefer to start with medical weight loss, who are not surgical candidates (at least until they achieve certain weight or medical goals), or who need additional support to meet and maintain their weight loss goals postoperatively. We have a collaborative practice, with shared schedulers, dietitians, psychologists, nurses, and other staff.  We are physically located together, and we also meet regularly. This allows patients to cross seamlessly between the surgical and medical paths. In addition to continuing to expand the medical weight loss program, we plan to grow the obesity medicine practice to provide even more support in the pre- and post-surgical care of the patients.
Are there any clinical findings or evidence-based research supporting the value of obesity medicine physicians and bariatric surgeons working together?
Anecdotally, collaboration between surgical and medical weight loss physicians is helpful.  However, more research is needed to document the beneficial outcomes.  We practice in West Virginia, a state that has been hit hard by the obesity epidemic.  Patients who suffer from obesity in Appalachia often have unique stressors. Techniques that work other places may not work as well here, and that needs to be studied as well.
What is the value of working with an ABOM Diplomate specifically?
ABOM certification ensures the quality of care that will be provided.  Unfortunately, some weight loss programs do not work and are led by practitioners who prey on people for their own financial gain. Becoming an ABOM diplomate requires a physician to meet rigorous standards and demonstrate understanding of weight loss techniques that are supported by science. Obesity is a chronic disease with underlying factors that do not instantly disappear after surgery.  Patients can benefit from having access to lifelong, evidence-based specialty care to help th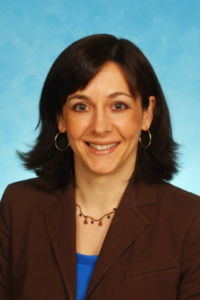 Laura Davisson, MD, MPH, FACP, is an Associate Professor in the General Internal Medicine section of the Department of Medicine at West Virginia University (WVU). She received her undergraduate degree from Northwestern University, and earned her medical degree and MPH from WVU. Dr. Davisson completed an internal medicine residency at WVU, and served as Chief Resident. She is a diplomate of the American Board of Internal Medicine and the American Board of Obesity Medicine. Dr. Davisson is active in resident and student teaching and serves as a residency Associate Program Director. In fifteen years of practicing internal medicine, she saw firsthand the devastating effects of obesity, which contributes to many of the chronic illnesses jeopardizing her patients' well-being. Dr. Davisson certified in Obesity medicine in 2015 so she could more directly address this disease. She is now seeing patients for weight management in the Medical Weight Loss Clinic she founded within the section of Bariatric Surgery. Dr. Davisson has been active in the American College of Physicians (ACP), and will become the WV Chapter Governor in 4/2019. Dr. Davisson enjoys participating in outreach activities, such as speaking and writing on various health topics and advocating for the prevention and treatment of obesity