Obesity is a chronic and complex disease. Just as other health conditions, it is important that every patient have and utilize a strong support system. However, many patients come to my office believing "I should be able to do this by myself" I often ask them "would you try to manage any other serious health condition alone?" The answer, of course, is no. Obesity treatment is no different. Social support must be part of your on-going treatment plan. In fact, evidence-based research shows us that you are more likely to lose weight and keep it off if you have a strong support system.  
Take a few minutes to think about or actually write down who is on your support team. It is important to remember that YOU play an important role on your team because you are in charge of assembling the team and then using it when needed. As an obesity medicine provider for 15 years, I often recommend the following roles be part of your support network :
Coach:

A person or group of people who you rely on to provide technical expertise and professional training on nutrition, exercise and behavioral change. Successful obesity treatment involves many coaches including your primary care physician, obesity medicine physician, bariatric surgeon, registered dietician exercise physiologist and behaviorist.  

Teammate:

A person/people who share similar weight loss and fitness goals as you. This is often the most important role of your support team. My patients have taught me through the years just how important it is to surround yourself with "people who get it" on a regular basis. Attend support groups. Seek out social support online via social media sites or organizations specializing in obesity treatment. Ask if your office offers a patient mentor program.

Cheerleader:

A person/people who offer honest, meaningful, non-judgmental words of encouragement. Treating and managing the disease of obesity is challenging. You will get discouraged. It is important to have a family member or friend who can celebrate your success with you and encourage you when you are discouraged.  

Umpire:

 A person who offers constructive feedback and helps you to think through problems and come up with your own solutions. This is often the hardest role to fill.  It's hard to reach out and ask for accountability. Often, patients will ask a " teammate" to also be their " umpire". It's easier to receive accountability from "someone who gets it". However, the food journal and/or scale can fill the umpire role on your team as well.
Let's take a peek back at the support team you noted, do you have all the above roles represented? If not, what can you do to reach out and add more members to your team? As already mentioned, you are in charge of assembling your team. You decide who is on the team. You are the captain.
Once your support team is assembled, your next step is to actually USE your team. Many patients can say they have a strong support system. However, when asked if they are using their support system they often say no. A support system only works if you use it. I 've had the honor of getting to know many patents and their support people. I often hear from patients  "well my family should just know bringing chocolate cake home isn't helpful" or "my friends should just know I need regular encouragement". I will often hear from family members and friends, "I wish  my loved one would tell me how I can be more supportive." This is your first step in USING your team. Communicate your needs. Your team members cannot read your mind as much as you wish they could. Tell your family and friends that you would appreciate their help, and let them know specifically how they can help you. For example, you might ask your partner to walk with you and your best friend to be there when you need to vent. Finally, make sure you take time to thank your support team for their help and encouragement.  
Treating and managing the disease of obesity can be challenging, so find a support team to cheer you on! To learn more about obesity management support, feel free to check out the patient resources at the American Soceity for Metabolic and Bariatric Surgery, the Obesity Action Coalition and ObesityHelp.  You can also seek on-going social support via my social media sites. I would be honored to be part of your support team.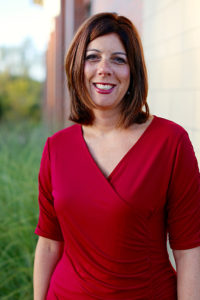 Lora Grabow is an obesity medicine behaviorist who partners with medical providers to empower patients to holistically change their lives. Her approach to weight management focuses on something missing in most methodologies—a piece she calls "headwork." Holding a Masters in Social Work, Lora has worked with non-surgical and surgical weight loss patients for over 15 years. She partners with a thriving obesity medicine practice: Grand Health Partners located in Grand Rapids, MI. Lora has built her expertise through serving and counseling patients, teaching countless individuals and groups, continuing studies, and extensive involvement in professional organizations.  She owns her own counseling practice that specializes in treating the behavioral component of obesity. She is a member of the American Society for Metabolic and Bariatric Surgery and The Obesity Action Coalition. She serves on the ASMBS Integrated Health committee as well. Lora is a sought out professional speaker.  She speaks regularly at yearly ASMBS state conference in Michigan and was an invited presenter at Obesity Week 2018.
By sharing knowledge, asking questions, challenging perceptions, and delivering truth Lora empowers patients and equips practitioners. She desires that all may be healthy in body, mind, and spirit. www.loragrabow.com